Kitchen Equipment Cleaning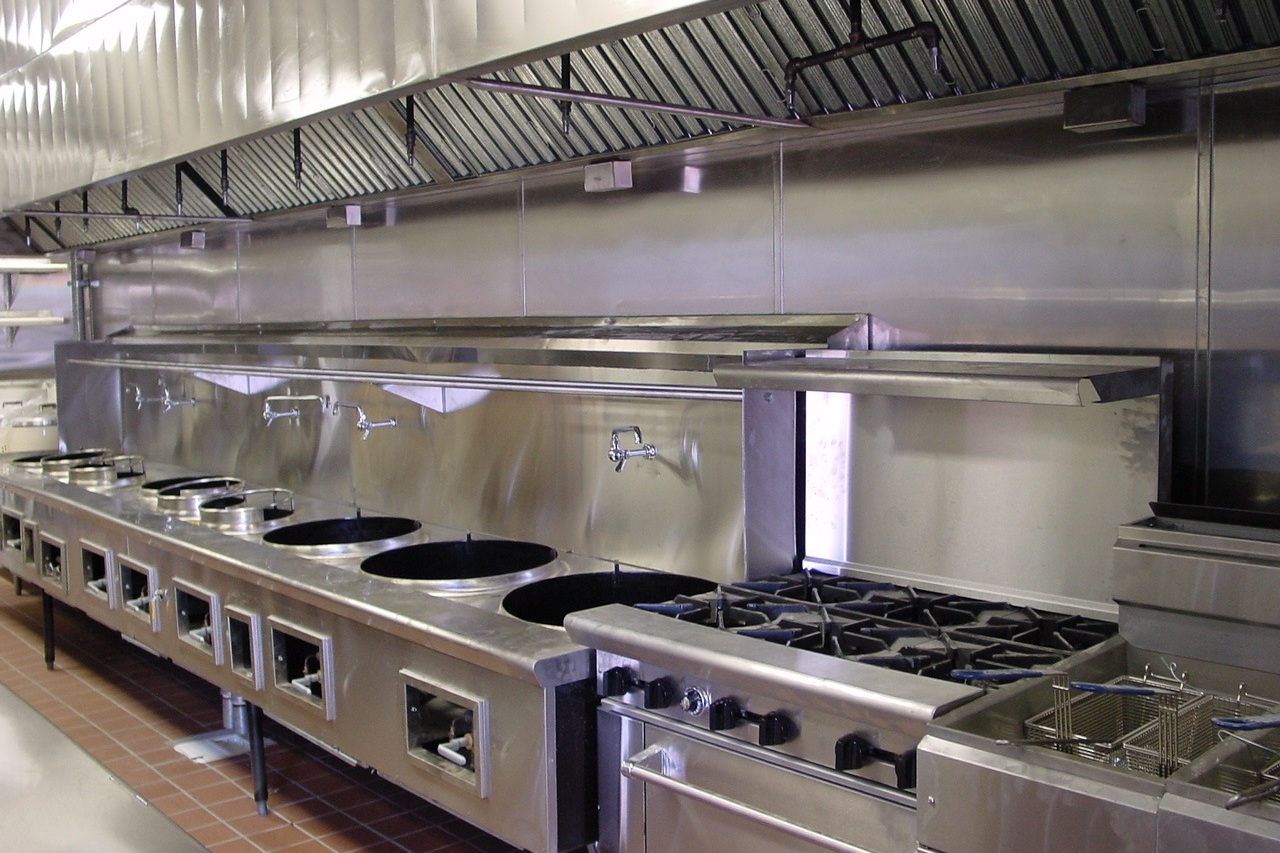 Atlanta Hood Cleaning Services offers commercial kitchen equipment cleaning in addition to their core business of kitchen hood cleaning. Many new restaurant owners do not know the importance of commercial cleaning services. Commercial kitchens typically serve food to many people, which requires larger equipment than in residential kitchens. These are difficult to clean thoroughly, and grease will build up in difficult to reach areas until it becomes a large project to entirely remove. A commercial kitchen cleaning will use powerful cleaning agents to break the grease free and clean appliances inside and out. This includes kitchen equipment cleaning of all major appliances, ductwork, pipes, and thorough degreasing across your kitchen. Call us for your Atlanta kitchen equipment cleaning services today! 
Over time food items typically leak throughout any refrigerator or freezer you store food in. This will dry and leave a residue that builds up over time. The residue will become more difficult to remove over time and smell increasingly worse until it starts to taint food. Though you should thoroughly scrub your refrigerator and use more mild cleaning agents throughout the year to keep it sanitary and keep your items as fresh as possible, sometimes a deep sanitizing and cleaning is necessary. Our kitchen equipment cleaning services include just this, a thorough cleaning, scrubbing, and sanitizing to remove all residue and nasty scents. 
Your pipes may not be wholly clogged, but that does not mean that there are no blockages. Often food particles become lodged but do not entirely clog your pipes. Cooking and cleanup often result in hefty food particles being flushed down your drain, and these often become lodged at some point in the drain. Over time these will rot, producing irritating smells for your workers. Our kitchen cleaning services completely cleans your pipes, sinks, and drains.  
Our complete kitchen duct cleaning service is a different service from the one our company is named for, but our kitchen equipment cleaning will include cleaning some ductwork inside your kitchen that can affect the sanitation of your kitchen's food preparation areas. We will remove and clean your grease filter. This will leave us access to vacuum and clean the ductwork. If extraction fans are installed, we will clean these as well as the ventilation ducts.
Out of all the kitchen equipment cleaning companies in Atlanta, none are more equipped for degreasing than we are. Our contractors' skill is based on years of cleaning and degreasing kitchen exhaust systems. This experience has given them the skill to degrease every deposit throughout your kitchen. Hot grease often splashes onto countertops and tiles, leaving it difficult to remove the residue that catches and builds up excessive amounts of food particles. These can often be impossible to remove with typical scrubbers and cleaning agents, but our commercial cleaning agents are equipped to handle the heaviest stuck on grease. No matter how much grease your kitchen produces, our Atlanta kitchen equipment cleaning services are equipped to remove it and properly dispose of it. Call Atlanta Hood Cleaning Services today!